Welcome to Saloon Park Racing Stables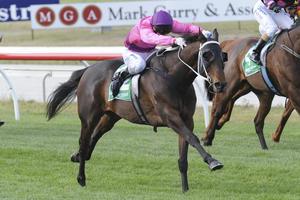 Saloon Park Racing stables were established in 1984 and were situated on 30 Acres in Carrum Downs.
Saloon Park then made the move to Cranbourne in 1989 only 4km from the Cranbourne Training Centre where the location enabled us to give our horses the country lifestyle but still being close enough to the city. Earlier this year we made the decision to relocated to Craig Road, Devon Meadows where are our horses and clients can enjoy state of the art facilities and still be close to all the amenities that we have utilized in the past.
Ken will always welcome you to see your horse in action and to meet you at the stables. Be one of the few who actually get to watch a secret gallop and be ready to beat the bookie!
Being part of the Ken Keys Racing team means being part of a dedicated, innovative, enthusiastic team and don't be surprised if you make some lifelong friends along the way.
Upcoming Runners
Recent Winners
| Horse | Date | Race | Margin | Jockey |
| --- | --- | --- | --- | --- |
| Clean Acheeva | Jun 13, 2020 | 7 - Echuca | 0.20 | Clayton Douglas |
| Write Enuff | May 27, 2020 | 5 - Sale | 0.10 | Jye Mcneil |
| Bobby Rocks | Apr 09, 2020 | 6 - Racing.Com Park | 0.20 | Ben Thompson |
| Zimowy | Mar 27, 2020 | 3 - Racing.Com Park | 0.30 | D W Stackhouse |
| Wynsome Maid | Feb 19, 2020 | 8 - Stawell | 3.00 | Jack Martin |
| Bobby Rocks | Jan 26, 2020 | 8 - Geelong | 0.40 | L Currie |
| Clean Acheeva | Jan 08, 2020 | 8 - Sandown-Lakeside | 1.30 | M Zahra |
| The Centaurian | Dec 28, 2019 | 8 - Moonee Valley | 0.80 | Ben Thompson |
| Wynsome Maid | Dec 01, 2019 | 3 - Traralgon | 0.50 | M J Dee |
| Al Passem | Nov 24, 2019 | 8 - Seymour | 0.20 | Jye Mcneil |
Latest Results
| Horse | Finished | Date | Race | Margin | Jockey |
| --- | --- | --- | --- | --- | --- |
| Clean Acheeva | 7 | Jul 08, 2020 | 8 - Sandown-Lakeside | 4.60 | Lewis German |
| Bobby Rocks | 7 | Jul 08, 2020 | 7 - Sandown-Lakeside | 4.30 | Jye Mcneil |
| Poleaxed | 6 | Jul 05, 2020 | 7 - Racing.Com Park Syn | 4.70 | Emily Brown |
| Green Ivy | 8 | Jul 02, 2020 | 8 - Cranbourne | 4.50 | Jye Mcneil |
| Foxtrot Mo | 3 | Jul 02, 2020 | 4 - Cranbourne | 0.30 | Jye Mcneil |
| The Centaurian | 11 | Jun 27, 2020 | 7 - Caulfield | 9.90 | Michael Poy |
| Syd's Coin | 10 | Jun 25, 2020 | 5 - Moe | 10.40 | J Mott |
| Agami Karma | 11 | Jun 20, 2020 | 2 - Flemington | 5.30 | C Newitt |
| Al Passem | 4 | Jun 20, 2020 | 1 - Flemington | 2.50 | Lewis German |
| Foxtrot Mo | 4 | Jun 18, 2020 | 2 - Seymour | 7.30 | Jye Mcneil |